At Pine Grove Farmette, we believe in making sure the puppies go to good and safe homes.
Your New Puppy Checklist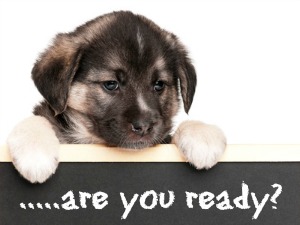 A new puppy brings a lot of love, fun, tail wagging and slobbery kisses, but….. that adorable little bundle of fur is going to need a lot from you if he is to grow up to be a happy, healthy dog.
Preparation is the key, and if you buy the essentials, know the basics of puppy-care, and have a rough idea of your planned daily routine, those first few weeks will be much easier for everyone!
This page will help you do all of that, and more.
Before you purchase a puppy, please read these key checklists to prepare for your puppy and better understand the responsibility of owning a puppy.
Puppy Checklist Tips For a Healthy Dog
How to Potty Train Your Puppy Tips
We also make sure you receive a healthy puppy and we agree to terms of giving the puppy a healthy start at your home. Please read the CONTRACT attachment below before purchasing your puppy.
Pine Grove Farmette Puppy Contract 200 deposit
Age of Adoption?
We want your puppy to be the healthiest he or she can be before adoption, we do not allow adoption of a puppy before he or she is eight weeks old. Why? Puppies typically begin getting weaned naturally from their mothers at six weeks, so they are usually ready for adoption when they are seven to eight weeks old. You should not adopt a puppy younger than seven weeks, as he is not ready to be parted from his mother.
Care of Your Dog's Coat
The goldendoodle or labradoodle's coat is the first thing everyone is attracted to.  It does require attention, proper brushing, and trimming. How you wish to keep your dog's coat — short, long, in between – is up to you and depends on several factors. Your dog's coat type – flatter, wavy, curlier – can have a bearing on your preference, as well as your lifestyle. A long, flowing coat is beautiful but not very practical if your dog spends a lot of time at the lake or hiking in the mountains. The longer the coat, the more time you will need to devote to keeping it free of mats, so your available time will also play a part in your preference. Your budget will play a big part in how you choose to maintain your doodle's coat. Grooming costs will vary from groomer to groomer, and, unfortunately, so will skill and expertise.
We promote responsible puppy purchases. 
<Dogs for Adoption on PuppyFinder.com– PuppyFinder.com is proud to be a part of the online dog adoption community. Browse thru thousands of Dogs for Adoption, listed by Dog Rescue Organizations and individuals, to find your match.